Cleansing Soap Bar
For Whom
Developed for the person that wants to Elev8 while cleaning their body and spirit!
Each bar of soap is handmade in Colorado Springs, and the CBD soap with broad-spectrum HEMP Oil from Colorado grown HEMP and essential oils
Important Safety Information
From the FDA CBD has the potential to harm you, and harm can happen even before you become aware of it. CBD can cause liver injury. CBD can affect how other drugs you are taking work, potentially causing serious side effects. Use of CBD with alcohol or other drugs that slow brain activity, such as those used to treat anxiety, panic, stress, or sleep disorders, increases the risk of sedation and drowsiness, which can lead to injuries. Male reproductive toxicity, or damage to fertility in males or male offspring of women who have been exposed, has been reported in studies of animals exposed to CBD. CBD can cause side effects that you might notice. These side effects should improve when CBD is stopped or when the amount used is reduced. Changes in alertness, most commonly experienced as somnolence (drowsiness or sleepiness). Gastrointestinal distress, most commonly experienced as diarrhea and/or decreased appetite. Changes in mood, most commonly experienced as irritability and agitation. There are many important aspects about CBD that we just don't know, such as: What happens if you take CBD daily for sustained periods of time? What level of intake triggers the known risks associated with CBD? How do different methods of consumption affect intake (e.g., oral consumption, topical , smoking or vaping)? What is the effect of CBD on the developing brain (such as on children who take CBD)? What are the effects of CBD on the developing fetus or breastfed newborn? How does CBD interact with herbs and other plant materials? Does CBD cause male reproductive toxicity in humans, as has been reported in studies of animals
Important Safety Information
Compliance and certifications
From the FDA CBD has the potential to harm you, and harm can happen even before you become aware of it. CBD can cause liver injury. CBD can affect how other drugs you are taking work, potentially causing serious side effects. Use of CBD with alcohol or other drugs that slow brain activity, such as those used to treat anxiety, panic, stress, or sleep disorders, increases the risk of sedation and drowsiness, which can lead to injuries. Male reproductive toxicity, or damage to fertility in males or male offspring of women who have been exposed, has been reported in studies of animals exposed to CBD.CBD can cause side effects that you might notice. These side effects should improve when CBD is stopped or when the amount used is reduced. Changes in alertness, most commonly experienced as somnolence (drowsiness or sleepiness). Gastrointestinal distress, most commonly experienced as diarrhea and/or decreased appetite. Changes in mood, most commonly experienced as irritability and agitation.
There are many important aspects about CBD that we just don't know, such as:
What happens if you take CBD daily for sustained periods of time?
What level of intake triggers the known risks associated with CBD?
How do different methods of consumption affect intake (e.g., oral consumption, topical , smoking or vaping)?
What is the effect of CBD on the developing brain (such as on children who take CBD)?
What are the effects of CBD on the developing fetus or breastfed newborn?
How does CBD interact with herbs and other plant materials?
Does CBD cause male reproductive toxicity in humans, as has been reported in studies of animals?
Compliance and certifications
Cleansing and refreshing to end and begin your day. Crafted with high-quality essential oils to soothe your skin and senses making an aromatherapy heaven. Our soaps infused with all-natural broad-spectrum CBD with leave you feeling clean and relaxed like never before.
High quality essential oils
How to use
1. Wet your body and with the bar of soap create a lather
2. Leave the lather on your skin and hair for 3-5 minutes allowing your body to absorb the essential
3. Rinse and dry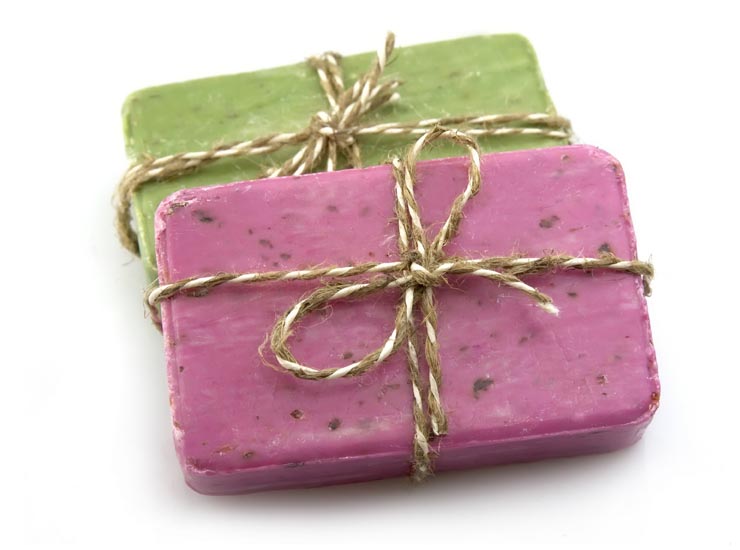 20% PCR Hemp Oil (CBD)
20% PCR Hemp Oil (CBD)
What is PCR Hemp Oil Photocannabinoid-Rich ?
From a basic point of view, CBD contains three broad classes of ingredients. There is significant variation within each ingredient, but all forms of CBD Oil contain:
Cannabinoids: CBD is actually short for cannabidiol, which is a specific type of cannabinoid. Cannabinoids are naturally produced within your body and a key component of your body's Endocannabinoid System, which is involved in the regulation of a variety of bodily systems (such as pain, inflammation, appetite, stress and more). Other examples of cannabinoids include THC, the component of marijuana which can get you high.
Flavonoids: Chemical components that are responsible for the taste and smell of a plant. They are not exclusive to cannabinoids, and there are well over 8,000 types of flavonoids.
Terpenes: Like flavonoids, they are responsible for the smell in many different plants. There are over 20,000 types of terpenes, and more than 100 in the cannabis plant.
Definition
PCR Hemp Oil is a rich form CBD Oil. The "PCR" stands for Photocannabinoid-Rich. PCR Hemp Oil is a specific type of CBD Oil which has a different composition than regular CBD Oil. The composition of PCR Hemp Oil is broader than regular CBD oil. It contains CBD but also a variety of other cannabinoids, including Cannabichromene, Cannabigerol (CBG) and Cannabidolic Acid (CBDA). It also contains dozens of different terpenes, which make up anywhere from 1-4% of the overall formula.
PCR Hemp Oil vs CBD Oil
Remember, CBD Oil is a relatively broad term. CBD Oil encompassing a variety of types of CBD products, including Full Spectrum, Broad Spectrum and Isolate. Furthermore, CBD Oil can have varying levels of cannabinoids, terpenes, and flavonoids.
PCR Hemp Oil, by contrast, is very specific.
In total, you can picture it as a more comprehensive version of CBD Oil, one which contains what we might call micro nutrients. It goes through a different manufacturing and processing process than CBD Oil. This allows it to maintain more of its naturally occurring vitamins, fatty acids, terpenes, and flavonoids.
Benefits of PCR Hemp Oil
With the similarities between CBD Oil and PCR Hemp Oil, many people claim that it can make a similar positive impact as some studies have claimed about CBD Oil. This means that it has the potential to help reduce inflammation, relieve pain, assist with sleep and minimize seizures for many people.
A word of caution: None of these statements have been approved or confirmed by the U.S. Food & Drug Administration. As such, PCR Hemp Oil is not currently available as a prescription, though it may be taken over the counter as a supplement. Furthermore, no marketing firm can claim that it can definitively address medical problems. Doing so will almost certainly invite a cease and desist letter from the FDA.
Broad Spectrum Powder
Broad Spectrum Powder
Why Broad Spectrum Powder?
Mix it in your coffee or drink of choice, add it to your favorite recipes, or sprinkle a bit under your tongue. However you choose to use it, rest assured that Simply Soluble Broad Spectrum CBD Powder will provide all the relief of the highest-quality CBD, CBD, CBC, and CBG, without any THC. No psychoactive effects.
Broad Spectrum CBD Powder is 100% natural and US hemp derived, containing various cannabinoids, terpenes and flavonoids found naturally in the industrial hemp plant.
Essential Oils

Essential Oils
What Are Essential Oils?
Essential oils are compounds extracted from plants.
The oils capture the plant's scent and flavor, or "essence."
Unique aromatic compounds give each essential oil its characteristic essence.
How Do Essential Oils Work?
The chemicals in essential oils can interact with your body in several ways.
When applied to your skin, some plant chemicals are absorbed
It's thought that certain application methods can improve absorption, such as applying with heat or to different areas of the body. However, research in this area is lacking.
Inhaling the aromas from essential oils can stimulate areas of your limbic system, which is a part of your brain that plays a role in emotions, behaviors, sense of smell, and long-term memory.
Interestingly, the limbic system is heavily involved in forming memories. This can partly explain why familiar smells can trigger memories or emotions.
The limbic system also plays a role in controlling several unconscious physiological functions, such as breathing, heart rate, and blood pressure. As such, some people claim that essential oils can exert a physical effect on your body.
However, this has yet to be confirmed in studies.
Full bomb ingredients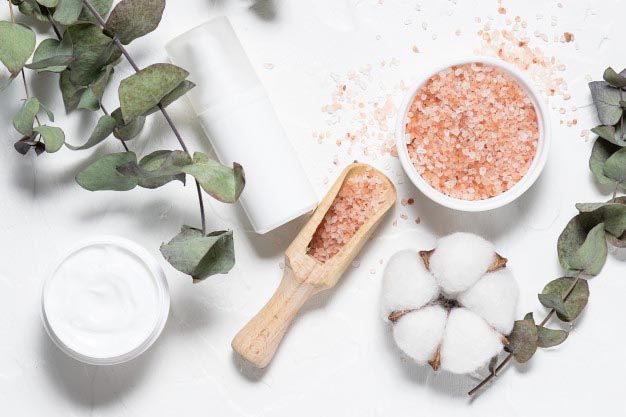 Full bomb ingredients
– Love
– Bicarbonate of Soda
– Citric Acid
– Epsom Salt
– Lathanol
– Kaolin Clay
– Hemp Seed Oil
– Jojoba Oil
– Essential Oil or Fragrance Oil Blend
– Polycarbonate-80
– *100mg CBD (water soluble powder)
– *Tapioca Maltodextrin
– *Acacia Gum
– *Broad Spectrum CBD Oil(0.0% THC)
– *Sunflower Lecithin
– *Vitamin E
Handmade Glass Marble

Handmade Glass Marble
Why Handmade Glass Marbles?
Why not?
The founder is a glassblower and he feels the world needs more glass marbles as they seem to always bring joy to the beholder.  The marbles are all hand made by either our Colorado Elev8 Premier team or our Elev8 foreign artisans.
You will be mesmerized by the flower, bubble implosion, mushroom or even the universe marble
Lanthanol (SLSa)

Lanthanol (SLSa)
What is Lathanol (aka SLSa)?
SLSa's molecular size of the surfactant is large, and therefore it does not penetrate the skin. It is derived from coconut and palm oils and is safe, skin friendly cleanser that provides a rich quality lather. Lathanol (as you may also see this product listed as trades at nearly 400x what SLS trades at per ounce. We believe in using only the best, safest suds for our consumers.
 Benefits of Lathanol (SLSa)
It makes the bubbles!!
Derived from coconut and palm oils.
Offers a rich lather without the irritation of potential of some other surfactants like SLS as the molecule of SLSa is large so it does not penetrate the skin
SLSa is 400% more expensive than SLS, another reason our bombs do cost slightly more than other brands.
Hydrophilic, this means it is attracted to water, which enables it to dissolve more readily in water so it rinses very very well.
Your Skin Desrves SLSa…
Sodium Lauryl Sulfoacetate OR Lathanol LAL Fine is a powder used to make bath salts and bath bubble as it creates a foaming lather.
Sodium Lauryl Sulfoacetate is not referred to as SLS in the beauty industry and has a completely different profile in terms of performance and mildness. SLSa is derived from coconut and palm oils and is classified as a safe skin friendly surfactant for both skin and hair because of its large molecular structure.  This mild plant derived surfactant creates a lather that effectively removes surface oil, dirt and bacteria, without stripping or drying sensitive skin.
SLSa is also hydrophilic, this means it is attracted to water, which enables it to dissolve more readily in water, thus providing superior rinse ability. It is becoming the standard foaming ingredient for those who are looking for "natural" products for body and haircare.
Terpenes
Terpenes
What is jojoba oil?
The jojoba plant is a hearty, perennial plant that grows in North America. Not only does it thrive in the harsh, desert climates that could kill most living things, but it also produces a nut with many healing properties.
The nut of the jojoba plant can be made into an oil. Jojoba oil is gentle enough to be used as a carrier oil to mix with other essential oils. You can also use it on its own.
Many people use jojoba oil as part of their skin care routine. And there are good reasons for that. There's plenty of evidence supporting the use of pure jojoba oil as a remedy for acne, dry skin, and countless other skin conditions.
1. It's moisturizing
Jojoba oil is a humectant ingredientTrusted Source. This means that it works to seal your skin with a protective barrier to keep it from losing moisture. This may help prevent bacterial infections, acne, and dandruff from forming.
2. It's antibacterial
Jojoba oil contains antimicrobial and antifungal properties. While lab testsTrusted Source found that jojoba oil doesn't kill all bacterial or fungal species, it does kill certain bacteria and fungi that can cause salmonella, an E. coli infection, and candida.
3. It's an antioxidant
Jojoba oil contains natural forms of vitamin E. This vitamin works with your skinTrusted Source as an antioxidant. This means that jojoba oil can help your skin fight oxidative stress caused by everyday exposure to pollutants and other toxins.
4. It's noncomedogenic
Although jojoba oil is a botanical substance, its makeup is so similar to the oil (sebum) your body naturally produces that your skin can't tell the difference.
This makes it less likely to build up on your skin and clog your pores, leading to fewer breakouts and less severe acne.
Glitters, Sparkles & Junk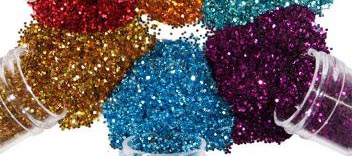 Glitters, Sparkles & Junk
Simply put, our bath bombs are made to Elev8 your life from some of the stresses in life.  While sparkles and glitters may at first seem neat, the reality is they become a pain to clean out of the tub a body crevices.
Keeping the earth healthy is also very important to us.   Some of the glitters, sparkles and junk prizes are just not good for the environment running down the drain or being thrown in the trash.
No detectable solvents
No heavy metals
Why CBD
Research has found CBD is a very potent relaxation inducer and stress reliever as it helps maintain the endocannabinoid system. Many people find CBD is more effective than prescription drugs such as benzodiazepines including Xanax at relieving anxiety, and it is far less risky being non-addictive.
CBD interacts with
CBD interacts with
 Endocannabinoid System

Today we know that the endocannabinoid system is involved in a number of processes including pain, memory, mood, appetite, stress, sleep, metabolism, immune system, and our reproductive function.₄,₅ Endocannabinoids are arguably one of the most widespread and versatile molecules.The Endocannabinoid System is not a simple system, it is beautifully complex and when in balance, offers health and happiness.

Receptors of the Endocannabinoid System: CB1 & CB2

CB1 receptors are generally located throughout the brain, nervous system, peripheral organs, intestines, and tissues.
CB2 receptors are mostly found in the immunes system.  When CBD and the CB2 interact and the CBD acts as an inverse agonist.  This interaction helps our body to combat things such as swelling, as well as boost our immune system.
CBD Benefits
CBD Benefits
Can Relieve Pain
Could Reduce Anxiety and Depression
Can Alleviate Cancer-Related Symptoms
May Reduce Acne
Might Have Neuroprotective Properties
Could Benefit Heart Health
More research needs to be done on CBD and the cannabis plant.  These claims have not been approved by the FDA.